Philosophy

Trust in the name of peace of mind for people and communities.

Vision

Aiming to be "the most sustainable company for well-being of our children on earth"

Mission

Mutual prosperity / Environmental improvement / Regional contribution

Action Policy

Healthcare first / Diligence and hard work / Venerable gratitude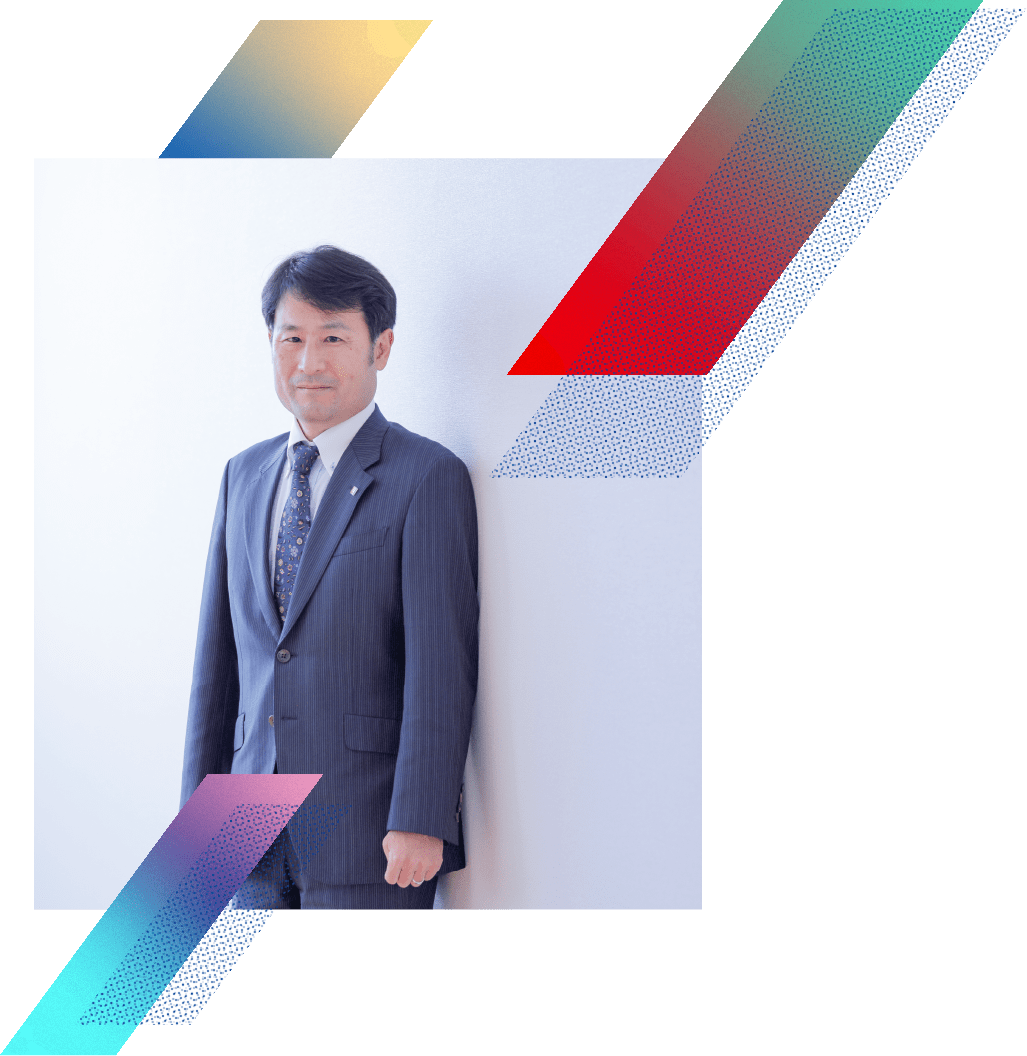 Top Message

Message from the President
Yamakyu expanded to Nagahama on June 6, 1931, by its founder, Yoshizaburo Hirayama. Since then, for about a century, we have developed a business that is closely tied to the local community as a trading company specializing in machine tool parts. We have established an integrated system from the installation of mechanical equipment to plumbing and electrical work, targeting six locations in Shiga Prefecture from our hometown of Nagahama, and the neighboring Ogaki City in Gifu Prefecture, and have received high praise from many customers for our compliance (legal compliance). It has grown by the time I receive it. Furthermore, in 2014, we expanded into Thailand as our first overseas base. We aim our perspective broadly to the world. Although we have built our position as a glocal specialty trading company with a global perspective and local ties, we also respond sensitively to changes in the times. For example, actively promoting DX is one example. Yamakyu responds quickly to this global trend. We have newly formed a DX Promotion Office and are contributing to productivity improvements through online support and operational efficiency through the introduction of RPA.
We also take the initiative in confronting environmental issues, which are global issues. Starting with environmental ISO 14001 certification in 2001, and energy ISO 050001 certification, we are also promoting unique initiatives befitting a company originating from Omi, which is responsible for Lake Biwa.
In 2031, Yamakyu will finally celebrate its 100th anniversary. With this major turning point in front of us, we must imagine the future while confronting the times.
For this reason, the ``MIRAI Project'' has been launched with a focus on young people who will lead the next generation. Please look forward to the future of Yamakyu.
Yamakyu Co., Ltd.
Tadashi Hirayama, Representative Director
Company Profile
Trade name

Yamakyu Co., Ltd.

Main office

1202-5 Yawata Nakayamacho, Nagahama City, Shiga Prefecture 526-0021
TEL.(0749)63-6611(代)

Start a business

June 6, 1931

Establishment

July 1969

Capital

96 Million Yen

Representative

Representative Director Masaki Hirayama

Management team

Chairman: Tadashi Hirayama
Representative Director: Masaki Hirayama
Senior Managing Director: Susumu Torayama

Number of members

75 people

Affiliate

Yamakyu Facility Service /
Yamakyu Thailand / Yamaguchi Electric Industry Co., Ltd.

Products handled

Design, manufacture, processing and sales of machine tools, cutting tools, measuring tools, hydraulic and pneumatic equipment, electric and transmission equipment, labor-saving equipment, logistics equipment, special machines and jigs, and sales and service of environmental improvement equipment.

Permission number

<Construction Industry License>
Machinery equipment installation work
・・・Shiga Prefecture Governor Permit (Special-4) No. 61602
Plumbing business
・・・Shiga Prefecture Governor Permit (Special-1) No. 61602
Electrical and fittings work 
・・・Shiga Prefecture Governor Permit (General-4) No. 61602

<Metal scrap business license
(Cutting tool recycling business)>
Nagahama City・・・No. 2005

Member organization

Shiga Prefecture Machine Tool Dealers Association...Chairman
Shiga Economy and Industry Association
Nagahama Chamber of Commerce and Industry・・・・・・Representative
Nagahama Rotary Club
Nagahama tax payment association
Shiga Green Activity Purchasing Network
History
June 1939

The founder, the late Yoshizaburo Hirayama, founded the company as an individual in Kanzane Nishimachi, Nagahama City.

July 1955

Moved to a new building in Takada-cho, Nagahama City, and changed the name to Yamakyu Machinery Tools Co., Ltd.

July 1964

Changed company name to Yamakyu Machinery Co., Ltd. Newly established with Tadashi Hirayama as representative director

February 1981

Opened Hikone Sales Office

March 1988

Takatsuki sub-branch office opened (in NEG Takatsuki office)

July 1992

Company name changed to Yamakyu Co., Ltd. and restarted.

September 1998

Newly built and moved Hikone office to current location

October 1999

Participated in the Lake Biwa Environmental Business Messe (and continued to participate in the Messe until 2019).

October 2001

Obtained environmental ISO140001 certification

July 2005

Tokyo office established (now the International Department)

July 2006

Opened Omihachiman office

March 2007

Takashima branch office opened

April 2008

Opened Mizuguchi Sales Office

July 2009

Increased capital to 96 million yen

October 2012

Opened Ogaki Sales Office

End of 2012

(Due to the reorganization of NEG Takatsuki office) Takatsuki sub-branch office will be closed.

July 2013

Opened Otsu office

October 2013

Obtained construction business license

March 2014

Established local subsidiary "YAMAKYU (THAILAND) CO.,LTD." in Thailand.

December 2017

Obtained naming rights for "Lake Okubiwa/Sanmon Suigen no Mori".

Reiwa 4 years March

Obtained "Platinum Kurumin" certification due to high-level efforts.

Reiwa 5 years March

Capital and business alliance with Yamaguchi Electric Industry Co., Ltd.
Internal initiatives


SDGs Action Statement
Introducing the SDGs themes that Yamahisa is working on.
Promoting diversity

Childcare care support
Introduction of time difference attendance system
Highly adopted by foreigners
Implementation of EQ training

Preventing global warming

idling stop
Support by acquiring naming rights for Lake Okubiwa and Sanmon Suigen Forest

Promotion of energy conservation

Introduction of passive energy
・Woody biomass power generation
・Solar power
Sales of energy saving equipment

Innovation

Promotion of DX (digital)
A one-stop system for providing everything from sales to construction
Strengthening resilience

Waste reduction

Promotion of 3Rs
Selling products that take life cycle costs into consideration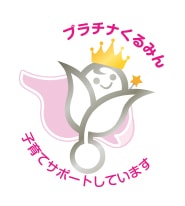 Platinum Kurumin
Yamakyu has acquired the "Next Generation Development Certification Mark (nickname: Kurumin)". The Kurumin mark is the mark of a company that has been certified by the Minister of Health, Labor and Welfare as a child-rearing support company. In 2014, we received the "Kurumin Mark" certification in recognition of our promotion of the first General Employer Action Plan, and in 2022, we received the "Platinum Kurumin" certification for implementing high-level initiatives. I did.
Creating a comfortable working environment
Time difference attendance system

No overtime day system

Hourly paid vacation

Childcare promotion leave

Qualification allowance system

Incentive system

EQ
Career enhancement
Welfare program
Maternity leave/childcare leave/shortened working hours

Nursing care leave system

Retirement allowance system

Health support system

Uniform provided

Company trip

Leisure facility discount system
YAMAKYU
MIRAI PROJECT
At the MIRAI Project, while inheriting 90 years of "history" and "tradition," we are making various preparations to create a "new Yamakyu" for the next 100 years.