Service
Resilience business
Supporting Disaster Prevention and Mitigation
to Protect Businesses and Employees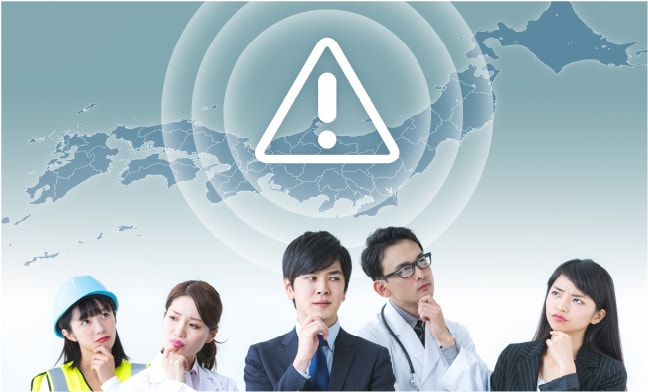 We provide support for disaster prevention measures,
including proposals, sales, installation of seismic isolation equipment,
risk assessment, and support for BCP (Business Continuity Plan) development.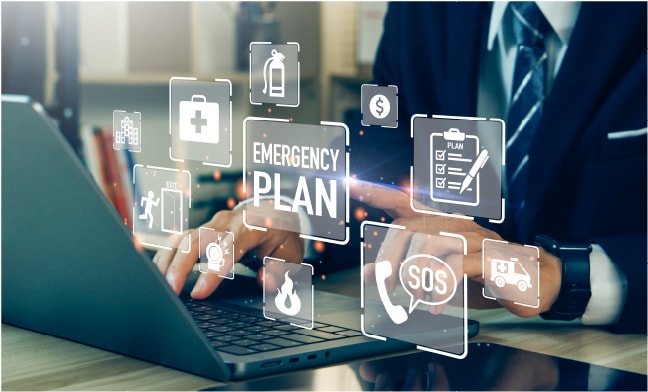 Business Areas
Measures and Proposals
for Disaster Prevention
and Mitigation

Risk Assessment

(Preparedness for Nankai
Trough Earthquake)
Sales and Installation of
Seismic Isolation
Equipment

Delivery and Installation of
Disaster Prevention
Warehouses to Local
Governments

Delivery of Procurement Items
to the Japan Ground
Self-Defense
Force and More
Maximizing the Protection of Human Life
Minimizing Damage to
Public Property and Facilities
Maintaining Critical National and
Social Functions Without
Fatal Disruption
What is Resilience?
The Basic Act for Disaster Risk Reduction, which aims to achieve a resilient nation that can withstand and recover from various disasters, was enacted and implemented on June 3, 2014. Resilience means building a strong and flexible nation based on the basic goal of protecting human life and minimizing damage to public property and facilities in the event of large-scale disasters and other emergencies.
Products
THK Seismic Isolation Devices

Disaster Prevention Warehouses

Power Generators

Disaster Prevention Supplies